The Forum receives 85% of its funding from individual donors.
Thanks to the generosity of our donors, the Westminster Town Hall Forum maintains a long tradition of presenting events that are free and open to all. Help us continue to offer inspiring voices on issues that matter to every member of our community.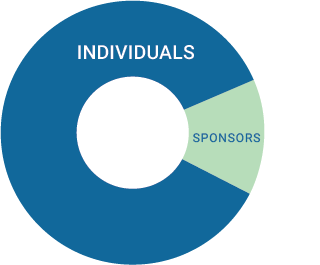 How to Donate
CREDIT CARD
The Forum uses an online contribution tool for nonprofits, hosted by Razoo. The system is confidential and easy to use. Click the DONATE NOW button to give.
CHECK
Please mail your check to: 
Westminster Town Hall Forum
1200 Marquette Avenue
Minneapolis, MN 55403
Gifts are tax deductible. Donors' names will be listed in our programs unless otherwise instructed by the donor.